TikTok & Digital Marketing
One of the social networks that has undoubtedly set a trend today and that has positioned itself as one of the most used worldwide is Tik Tok. The impressive social network allows you to create and share videos of up to 60 seconds and has more than 800 million users, and counting! Who all remain on average more than 50 minutes connected to the platform at a time. – Talk about addicted!

The youngsters (and those trying to fit in) are either catching up on what's viral across the world or, creating their very own personalized videos with filters, music and animations.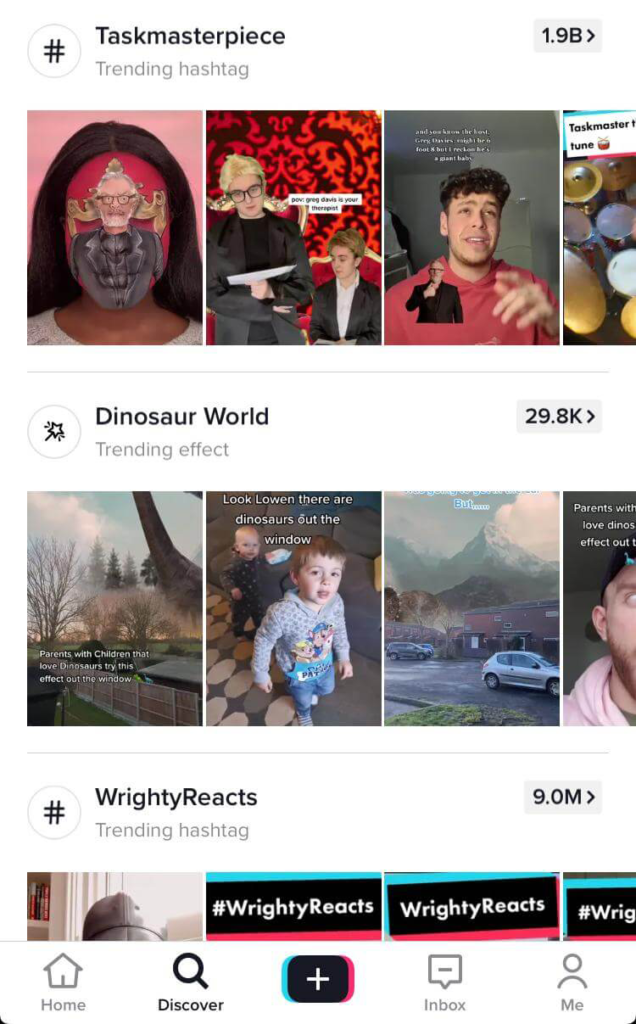 The content that have gained the most fame and that has come to characterize the social network as one of the most fun are the challenges. Another feature of Tik Tok is that it uses artificial intelligence to show content to the user of interest, in addition this social network has gradually incorporated the possibility of executing advertising campaigns and including a link in the users biography. All this coupled with its growing popularity make it an ideal tool to enhance digital marketing.
In this sense, Tik Tok allows companies to direct a greater amount of traffic to their website, increasing their chances of obtaining real customers and enhancing their conversion strategies and reaching a high level of engagement. However, despite how fascinating this social network is, brands must take special care when including Tik Tok in their digital marketing strategies. Here are some tips that you should take into account to start using Tik Tok for business:
Analyse if your target audience uses TikTok
For a brand to achieve its marketing objectives, it is essential that it be aware of where its target audience is. Tik Tok is mostly used by young people between the ages of 16 and 24, however, thanks to its popularity, more and more adults are entering this social network. Despite the large number of users that Tik Tok has, it is important that you analyze if the buyer persona of your company belongs to the audience of this social network since if your target audience does not use it, your marketing efforts may not have fruits.
Create and optimise your company profile on TikTok
When deciding to start using TikTok for business, you must first download the app on your Smartphone or tablet. Then, register either using a phone number, email, a Google account, or by linking your Facebook, Twitter or Instagram account. To use TikTok for business, you must change the profile to a business account in the settings option.
Once your account is created, you must optimize your profile by adding a photo according to the communicational line of your company, designing an attractive biography, including the link of your business website and also that of your other social networks such as Instagram or YouTube.
Make creative and fun content
In general, in any digital marketing strategy, quality content is a key factor. However TikTok is slightly different since the audience values the fun much more than the quality of the videos, which is why the typical corporate videos they do not work. When using TikTok for companies, you should focus on very creative and fun content, depending on the message you want to send as a company; It is even recommended that you start creating short 15-second videos so that you gain the attention of users who do not know you. So you can start by creating quick and practical tutorials on how to use your products, for example.
The key to using TikTok for companies in a digital marketing strategy is to involve your audience with the content of your videos, in such a way that your audience generates content related to your product or service. Now, taking into account that challenges are one of the most viral content on TikTok, you can then design a challenge that is easy for users to perform and that, in turn, provides them with enough fun.
Always use #hashtags
Hashtags on social media are gaining in importance thanks to their incredible power to discover and create communities around the same topic or idea. In TikTok, you can create a hashtag of your own brand so that when your users make your challenge they publish it on the platform using said hashtag that will allow to identify that specific challenge and that, at the same time, will allow Relate all the people who begin to publish content related to the same challenge. In addition, you can discover other hashtags positioned on topics that are related to your brand to reach a much wider audience.
Use the advertising platform on TikTok
In addition to the hashtag challenge, brands have the following configurable ad formats through TikTok:
TopView: is a preferred video format that shows your brand in the best possible location on TikTok.
Ads In-feed: In this format your ads will appear as if you were a TikTok creator and from there, interested users can click on the call-to-action and go to your website.
Brand takeovers: Allows a brand to take control of TikTok for a day, with images, GIFs and videos with integrated links to landing pages or challenges with hashtags.
Branded lenses: They work in a similar way to Snapchat's 2D and 3D lenses, so users can add them to their own content.
Additionally, you can advertise through influencer marketing strategies to enhance the reach of your brand. Although these types of actions are usually expensive, the benefits obtained are also usually very interesting.
Measure the engagement of your content on Tik Tok
Finally, as in other digital marketing strategies, it is essential that you measure the engagement of the content published on TikTok. In this way you can determine what is working for you and improve those contents that are not attractive to your audience.
Talk to us about your TikTok marketing strategy today!